How to Get to Sun Valley, Idaho
Sun Valley is admired for it's authentic, off-the-beaten-path vibe. While getting to Sun Valley is part of the adventure, new nonstop flights have made it easier than ever to visit this little corner of winter paradise. Fly to Hailey's Friedman Memorial Airport from seven major cities, or land a bit further out and take the beautiful drive to Sun Valley. Either way, we'll be waiting to welcome you.
Nonstop Flights to Friedman Memorial Airport
Friedman Memorial Airport in Hailey is Sun Valley's closest airport roughly 20 minutes away from lifts. A morning arrival will leave you enough time for a few laps on the mountain and an après beer at Apple's. Friedman's airport code, SUN, is a teaser of the blue skies you're headed to.
Nonstop flights to Sun Valley are available from the following destinations:
Winter Airline Specials
Fly Alaska Airlines & Grab a Discount
Redeem your Alaska Airlines boarding pass from Seattle to Sun Valley for one of these offers:
50% off adult group lesson the day after arrival
Flying with sports equipment? Skis, snowboards and more now fly for $25.
Connecting Flights to Friedman Memorial Airport
Don't live near one of the major cities with direct flights? Never fear. All those direct flights mean less time connecting in the airport and more time basking in the winter sun. Major connection points on most airlines are through Salt Lake City and Denver. Connection Tip: if you find yourself in Salt Lake City with time to spare, head to the E Terminal. Though you won't find your departure gate here, High West Distillery is worth the walk. Sip a flight of whiskey in the saloon-inspired restaurant. Watch the time though, and don't let your whiskey flight cause you to miss your actual flight to Sun Valley.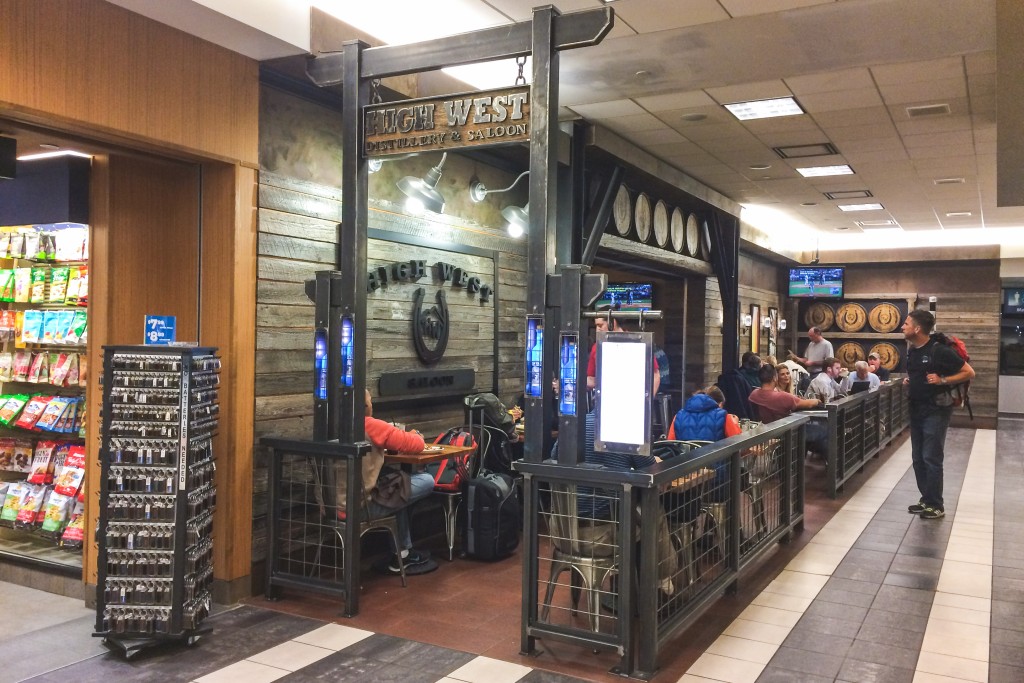 Landing at Friedman Memorial Airport
If your camera is at the bottom of your carry on, dig it out before your flight begins its descent. Sun Valley is surrounded by five mountain ranges, and you'll get a bird's eye view of most of them while landing. The panoramic view is the first of many welcomes to this mountain town. Keep your camera handy as planes disembark directly onto the tarmac with a great view of the Hailey foothills. Pick up oversized carry-on bags before heading inside, then stand by the warmth of the fireplace until your checked luggage is unloaded.
Getting Around
There are plenty of ways to get from Friedman Memorial Airport to your lodgings, and around town once you've settled in.
Uber: now in serving the Sun Valley area! Download the Uber app and request a car for airport service and for travel throughout the area. Learn More About Using Uber
Mountain Rides Bus: Mountain Rides will begin operating with rides to Hailey and Ketchum from the airport this during peak season. Be sure to check their website for the latest scheduling and fares.
Shuttles: many resorts – including Sun Valley Resort, Les Saisons and Knob Hill – offer shuttle service from the airport and around town. Reservations are almost always required. Call in advance to arrange airport shuttle service.
Taxis: available in a limited quantity at the airport and around town. Plan ahead here if you find yourself using this mode of transportation.
Once you arrive in Ketchum or Sun Valley the best way to get around is by foot or bus. Most everything is walking distance on sidewalk or groomed bike path. For those who prefer to ride, Mountain Rides provides free bus service throughout Ketchum and Sun Valley. Buses are equipped for skis, snowboards, and bikes. Schedules are posted at each stop and online. Taxis can be rather hit or miss in town.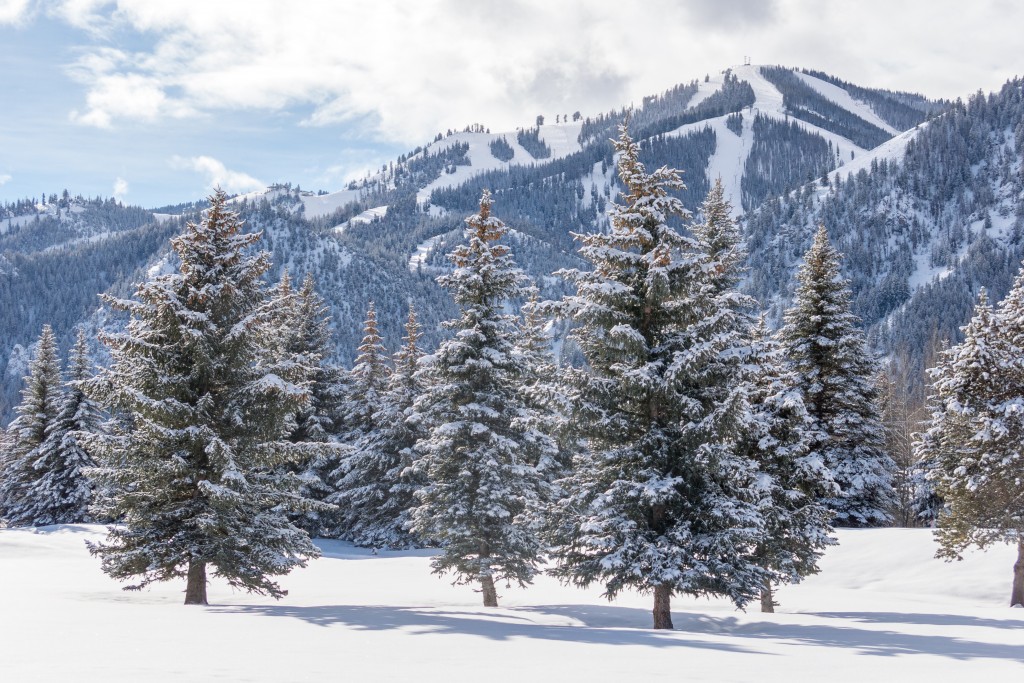 An Alternate Path: Flying into Boise or Salt Lake City
Sun Valley's closest major airports are Boise (BOI) and Salt Lake City (SLC). Located 2.5 hours west of Sun Valley, the drive from Boise crosses over the Bennett Hills and through the Camas Prairie before turning north into the mountains. The Boise Airport services all major car rental companies. Once behind the wheel you have few route choices. For the shortest drive time – and the best scenery – take Route 20 from Mountain Home to the junction of Highway 75. To make sure white-knuckling a mountain road covered in snow and ice isn't on your vacation itinerary, check Idaho's 511 Traveler Information for road conditions during the winter months. If Route 20 is snow covered or icy take Highway 84 east to Route 26 then head north at Shoshone on 75. Better yet, let someone else do the driving. Book passage on the Sun Valley Express between Boise and Sun Valley ($85 each way). Reservations are required. The drive from Salt Lake City is 4.5 hours in good weather. The route is mostly highway, with two low mountain passes between Tremonton and Snowville, Utah. Roads can be snow covered and icy, so check conditions before leaving Salt Lake.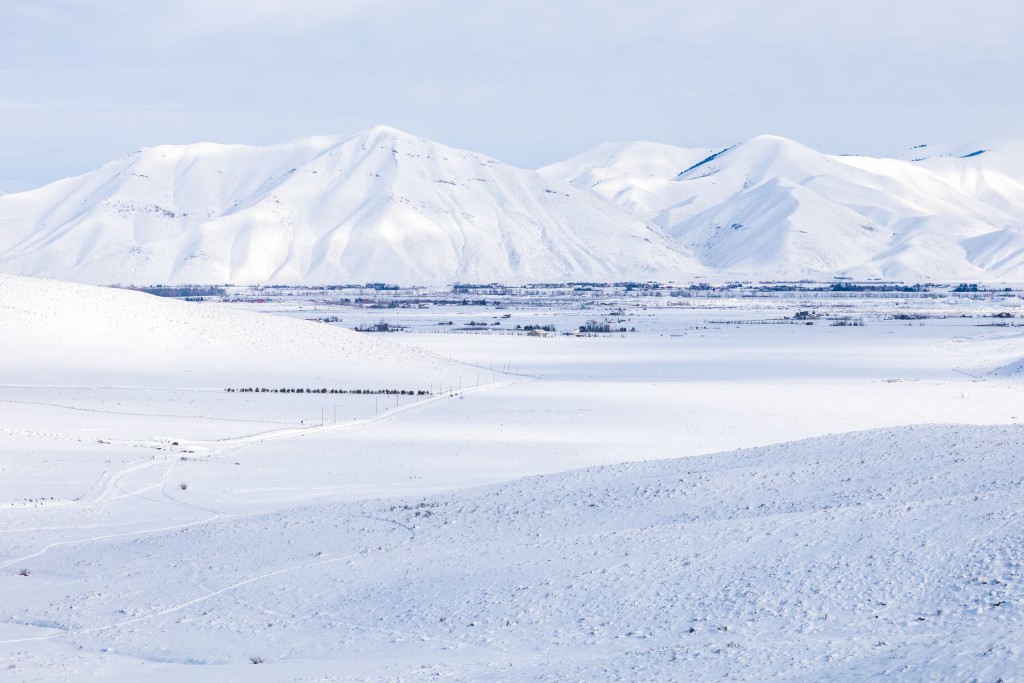 See all the Travel Options
To give you an idea of all the ways to get to Sun Valley, check out a site call Rio2Rome.com. Plug in your originating city and the stie will deliver all the best routing options ranked by travel times. It's a great resource to see a variety of scenarios for getting to the unbeaten path.
Need another reason to book your flight to Sun Valley? Check out our calendar of events:
Ready to go? We've built out a flight search tool with all the best information on flying in to Sun Valley and the surrounding areas.