COVID-19 Related Air Travel Recommendations
Recommendations
Avoid traveling if you're feeling sick.
Be on time. It is recommended that you arrive 2hrs early but no less that 90 minutes.
Wear your mask.
Wash/sanitize your hands regularly.
Be patient and kind : )
Getting To Sun Valley
Discover current flights and transportation into and around the area to help you plan your travel to Sun Valley, Idaho. We may seem like a remote vacation destination but getting here is easier than you might think. Yes, we do have an airport only 12 miles from Ketchum & Sun Valley. Boise, the capital of Idaho, is the biggest airport in the state and is a mere 2.5 hour drive. Boise is typically offers the most affordable flights and routing when not flying directly in to Sun Valley. Twin Falls & Idaho Falls are also great options.
Driving is certainly a great alternative for getting to Sun Valley. The roads are typically well-maintained with relatively flat, straight stretches. Keep scrolling to dig deeper on how to get to Sun Valley, Idaho; the Original Mountain Town.
Airlines That Fly Non-Stop to Sun Valley, Idaho
---
Winter Nonstop Flights
The Sun Valley Friedman Memorial Airport has nonstop flights from 6 major cities for the 2021-2022 winter season.
New in 2020, the Federal Aviation Administration approved of a new instrument approach procedure for the Friedman Memorial Airport that has been implemented. The new predetermined maneuvers allows pilots to make precise landings in low-visibility conditions.
Snow is what winter in Sun Valley is all about, and we love it getting lots of it. But occasionally, extreme winter weather will affect flights into and out of our airport (SUN). If that happens, don't worry, we'll get you were you need to go! Our community has a unique, complimentary diversion busing program in place that allows passengers to arrive and/or depart from an alternative nearby airport on the same schedule. If you are traveling by air to SUN this winter, please make sure you are informed about the diversion busing procedures here for your airline, just in case.  http://www.flysunvalleyalliance.com/weather-diversions
What to Expect At Friedman Memorial Airport (SUN)
Masks are required.
Check with your air carrier for details on in-flight protocols.
Weather diversions can happen here in Sun Valley. Pay close attention to messaging from your air carrier. In most instances, every effort to get you out the same day will be made. Most commonly, you will be bussed to Twin Falls or Boise to continue with your service.
Passengers are advised to arrive at the Airport at least 2 hours is in advance to departure, especially during bad weather.

Using the Airlines name and Flight numbers from the flight schedule you can check the flight status at

www.flightview.com

. This site is not affiliated with Friedman Memorial Airport and we cannot be responsible for any inaccuracy in the information provided on this site.
Winter 2021-2022 Flight Schedule
San Francisco, CA | SFO
United Airlines flies nonstop from SFO to SUN through most of the winter season.
December 16 - March 26: Daily
Nearby airports to consider: SFO (nonstop to SUN*)
Oakland (30min drive) & San Jose (1hr drive) Oakland travelers should consider flying to Boise on Southwest Airlines
Salt Lake City, UT | SLC
Delta flies nonstop 3 to 4 times daily from SLC to SUN.
Los Angeles, CA | LAX
United Airlines and Delta fly nonstop from LAX to SUN for most of the winter season.
United: December 16 - April 3 = Daily
Delta: December 18 - January 4 = Daily
Nearby airports: LAX (nonstop to SUN*), Hollywood Burbank (30min drive), Long Beach (30min drive), John Wayne (1hr drive) & Ontario (1hr drive)
Chicago, IL | ORD
United Airlines and Delta fly nonstop from ORD to SUN for most of the winter season.
December 16 - January 3 = Daily
January 8 - February 27 = Saturday & Sundays
March 4 - 26 = Daily
Seattle, WA | SEA
Alaska Airlines flies nonstop daily from SEA to SUN for most of the season.
October 3 - December 12 = Sunday & Thursdays
December 16 - March 16 = Daily
Denver, CO | DEN
United Airlines flies nonstop daily from DEN to SUN 2-3 times for most of the winter season.
October 1 - April 3 = Daily
Road Tripping Stories
Sun Valley, Idaho makes for an incredible basecamp to venture outward from via car. Explore the surround waterways, mountain ranges and hidden treasures erupting from every direction you turn. Below are a couple of stories to inspire your next day or overnight road trip.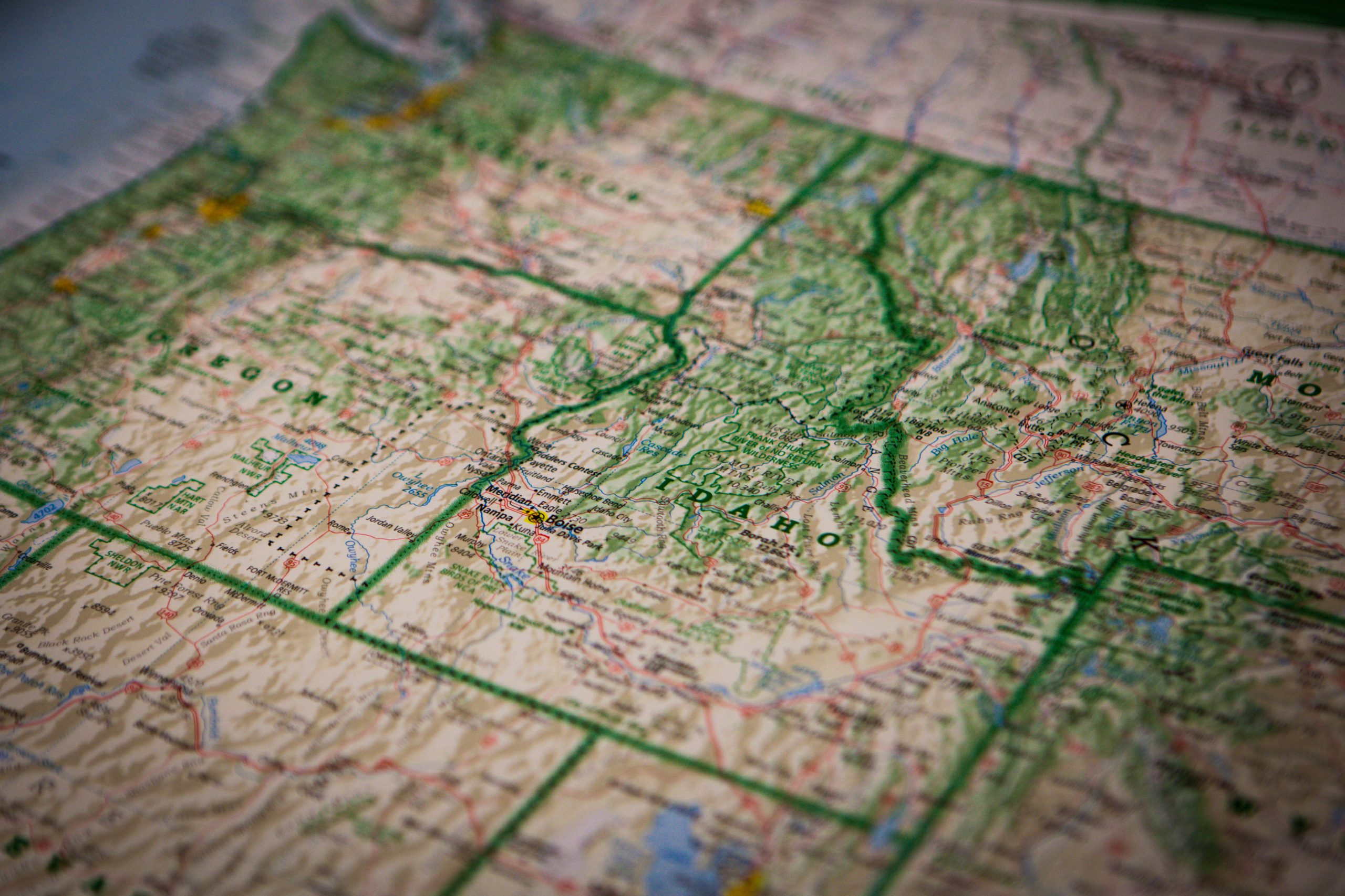 The open road is calling. Get a taste of the true beauty that Idaho has to offer with this incredibly scenic loop through the central part of the state.
Central Idaho Road Trip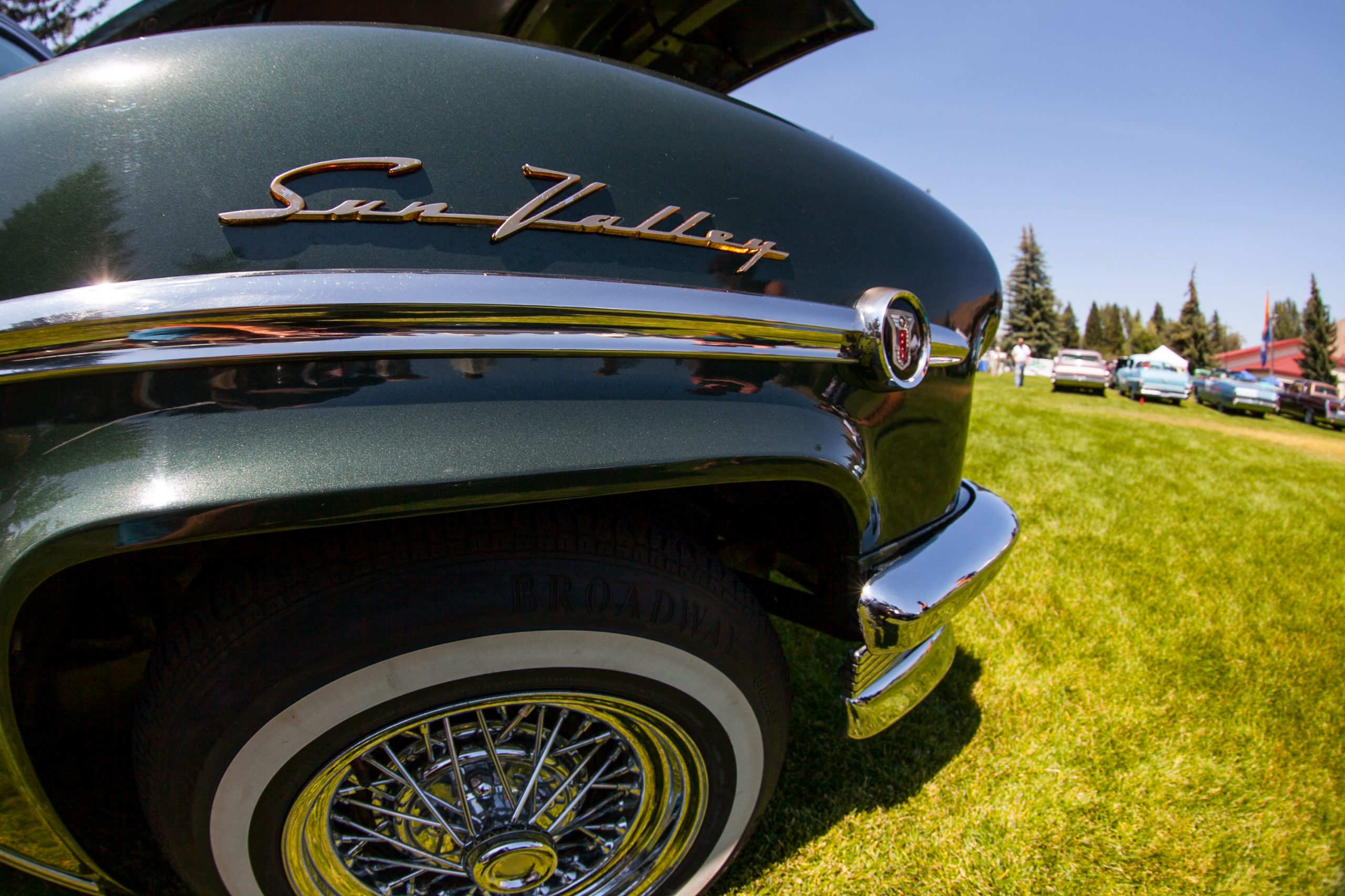 Hit the road with these top summer day trips with our five favorite drive-to destinations from Sun Valley.
Top 5 Day Trips Out of Sun Valley
Getting Around Sun Valley
When you visit Sun Valley, it's a breeze to get around. No need to rent a car; just hop on one of the FREE* and easy Mountain Rides buses that will get you where you need to go around Ketchum, Sun Valley and Hailey. With multiple "Around Town" routes in the Summer and the Winter, it's easy to get to your destination. 
We highly recommend the Route Shout App to get all your necessary bus ride information.
In addition to the bus services, there are a number of rental car options. Taxis, Uber and Lyft rides are a little harder to come by but still an option. For all of the details on navigating the Wood River Valley, click the link below.
Private & Chartered Flights
Atlantic Aviation SUN provides a variety of services including refueling and all aircraft ground services along with crew and rental cars, lodging reservations, a public notary, 24-hour surveillance and security, and on-site aircraft maintenance. 
Air Sun Valley
With home bases in San Francisco, California and Sun Valley, Idaho, their pilots are experts in the unique mission profiles for the Rockies and the Western United States. Air Sun Valley flies the Pilatus PC-12 exclusively, so each time you book, you know exactly what to expect. Whether you're traveling for business or family adventure, we will get you to your destination quickly, safely and cost effectively in the comfort of the luxurious Pilatus PC-12.
Jackson Jet Center
Jackson Jet Center is a premiere fixed base operator (FBO) with a state-of-the-art facility located in Boise, Idaho that flies across the country. Their line up includes four twin engine aircraft including jet, light jet, turboprop and a single engine Pilatus.
Aero
Aero offers twice-weekly direct flights between private terminals in Sun Valley and LA through the end of Summer 2021, with plans to offer service every year during the Winter and Summer seasons (based on demand). It's a seamless experience from booking to touchdown.
Travel Tips: Weather Diversions
There's no denying that weather can be a factor when flying in to the Sun Valley airport in the winter. While we rejoice at these opportunities for snow on the ski hills, it can delay your Sun Valley travel plans. Fortunately, our community has a special diversion busing program in place that allows passengers to arrive and/or depart from an alternative nearby airport on the same schedule. If you're flying in to Sun Valley on United or Delta airlines and are diverted, in most cases you will land in Twin Falls, Idaho. This is a mere 75 miles from your original intended destination. If you are flying Alaska airlines, in most cases you will be diverted to Boise which is 140 miles from your original intended destination. The good news is that if you are diverted, the airport has orchestrated a comfortable motorcoach to get you to your final destination free of charge! Grab a beverage, a bite, sit back, relax and enjoy the ride. It's way better than being stuck paying for an airport hotel on your own dime.
Sun Valley Weather Diversion Hotlines:
Sun Valley Airport | 208-401-9259
United | 208-788-4887
Alaska | 208-788-1281 prompt #4
Delta | 208-788-4887
Weather Related Air Diversions In Sun Valley