Mindfulness in the Mountains
We're all navigating this new way of life with our own approaches. While some folks are bold and adventurous, others are skeptical and cautious as they begin to venture back out in to the world. Regardless of what side of the fence that you're on, we ask that you be mindful of these varying perspectives and of your own actions. Now, more than ever it is up to us to maintain the delicate balance that life in the mountains so willingly provides. With that, we ask that you practice Mindfulness in the Mountains of Sun Valley, Idaho to help us protect the people and places we love.
Rise to the Occasion: The Sun Valley Commitment
To and from our residents and visitors:
The spirit of Sun Valley is calling you to rise to the occasion. The world has asked us to adapt to stay healthy and now we are asking you to take one more step to preserve what we love.
Sun Valley is a place rooted in smiling faces and welcoming spirits. We strive to treat everyone kindly and be understanding of their circumstances. If you are here for a visit, know that we will do everything we can to care for you while you are here and hope that, in turn, you'll care for this place by doing what's right to keep yourself and others healthy.
Our outdoor spaces provide us with opportunities to roam, adventure, learn, and rejuvenate. But the infrastructure that provides access to many of these places may be tested. Be cognizant of the high usage areas, stay patient, and remember to share.  If you're in the know, go to the less frequented spots.
Knowledge is power and being informed will help us all navigate these uncharted waters as best we can. Know how to keep yourself safe, accept what best practices businesses might ask from you, and remember that we are all here because we love this place and we want to share it.
Rise to the occasion and commit to patience, kindness, understanding, and knowledge as we venture out to write a new normal way of living in the mountains.
Best Practices for Preventing COVID-19
Help us keep our visitors and residents safe with these best practices.
---
Wear a Face Covering in Public
Wash Your Hands Frequently
Observe Social Distancing
Cover Your Cough & Sneeze
Avoid Touching Your Face
Stay Home If You're Feeling Sick
Guide to Mountain Biking in Sun Valley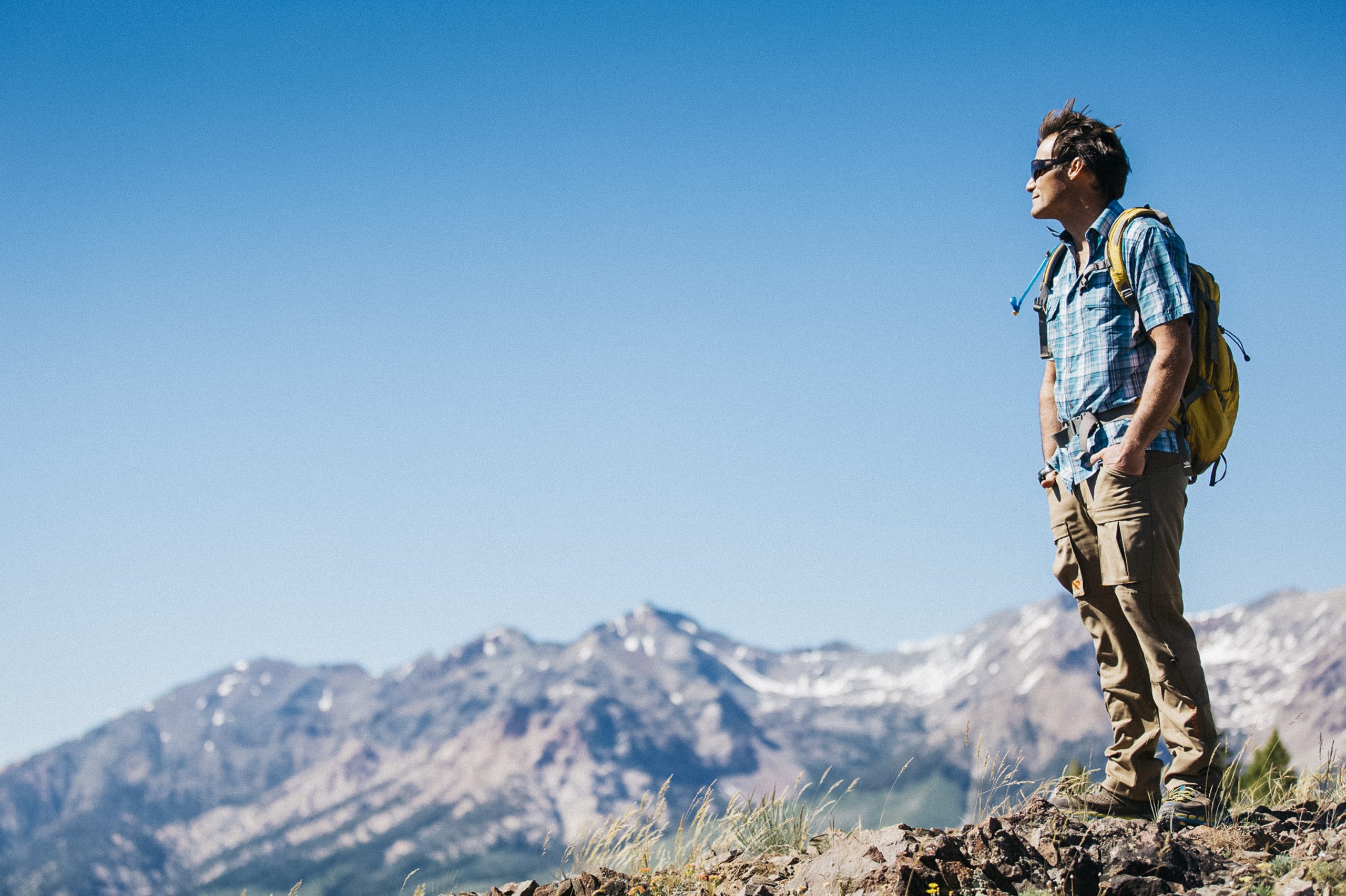 Guide to Hiking in Sun Valley
Guide to Fly Fishing in Sun Valley
Now is a great time to explore the trail less traveled! Turn social distancing into an opportunity to roam free and explore the mountain playground that we are so fortunate to have surrounding us. As we venture out to recreate, there may be some compression at trailheads, campgrounds and other various outdoor rec touch points. We kindly ask that you inform yourself on the proper trail etiquette, look for lesser known trails and times to recreate, know the conditions and regulations and leave no trace. Below are a few resources to help you #RecreateResponsibly.
Tips for Getting Out There
Know before you go. Check the status of the place you want to visit and have a back up plan if it's closed or crowded.
Be fully self-contained. Take everything you may need with you in order to avoid unnecessary stops at stores and gas stations. Bring a mask, sanitizer, food, water and other important supplies.
Please only travel with people from your home. Do not carpool.
Avoid campgrounds, boat/watercraft ramps, and trails that are crowded.
Follow all local guidance regarding outdoor recreation, including guidance from local health agencies, state government and federal organizations.
Wear a mask, especially when you cannot reasonably socially distance.
Avoid using communal resources in public places (i.e., picnic tables, grills).
If eating communally, the general rule is BYOE = Bring Your Own Everything and do not share kitchen items or food/water.
Be prepared to manage bathroom breaks without facilities. Bring a plastic bag and toilet paper, and take your waste with you. More information can be found here.
Leave no trace. Take your trash and everything else you brought with you back out with you.
Build an inclusive outdoor environment that welcomes and educates all identities and abilities.
Recreate responsibly and know proper trail etiquette.
Make sure your campfire is complete out. Drown it, stir it, feel it.
Recreation Resources
Sun Valley Travel Resources
When you're ready to venture back to Sun Valley, we wanted to provide you with a few insights and resources to help you navigate a new way of visiting.
Our community is committed to incorporating the best health practices and safety measures to ensure your health and security. 
Upon your visit to Sun Valley, we ask that you are mindful of the new way of life as we know it. Bring a mask, practice your air high-fiving, and keep smiling. We want to keep the positive trends flowing in the right direction.
We appreciate your patience through all of this. We hope that you'll find some solace in the saying that, some things are worth waiting for. We look forward to seeing you soon. #MindfulnessInTheMountains
Stay up to date with the latest information from the local authorities.